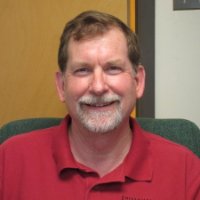 Kays, Jonathan
Natural Resource Extension Specialist, University of Maryland Extension, College of Agriculture and Natural Resources

Maryland Energy Innovation Institute

Wood is the oldest renewable natural resource and burning wood as fuel is the second leading form of renewable energy behind hydro-electric. It is also the fastest growing residential heating fuel in Maryland, increasing 34% between 2000 and 2010. Woody biomass is an overlooked renewable energy sources that provides green jobs locally, is sustainable, has low emissions due to new technological advances, and is affordable and price stable.
University of Maryland Extension has been leading the organization of the Maryland Wood Energy Coalition that has produced a prospectus on how to increase the adoption of biomass thermal energy in Maryland. Education and research efforts focus on residential wood stoves and commercial /industrial biomass boilers.
Growing short rotational hybrid poplar plantations that use biosolids for fertilization, which solves an environmental problem and produces wood chips for renewable energy.
Implementing research on outdoor wood boilers to determine the effect of wood moisture and heat loss on efficiency of the boilers, which directly affects the emissions. This is fostering an extension education program on best practices for outdoor wood boilers.
Establishing a cost per kWh for residential geothermal energy for western Maryland and comparing the cost with residential wood, wind, and solar energy. This program is starting July 2012.
Evaluation of a wood furnace system to heat poultry houses and improve flock health. Starting July 2012.
Development of outreach and education materials and programs to educate residential users as well as work with other partners to initiate institutional/commercial biomass boiler projects for schools, hospitals, prisons, colleges, and other year round users with thermal demand.