DOE and MEI2 Join Forces at Maryland Day 2018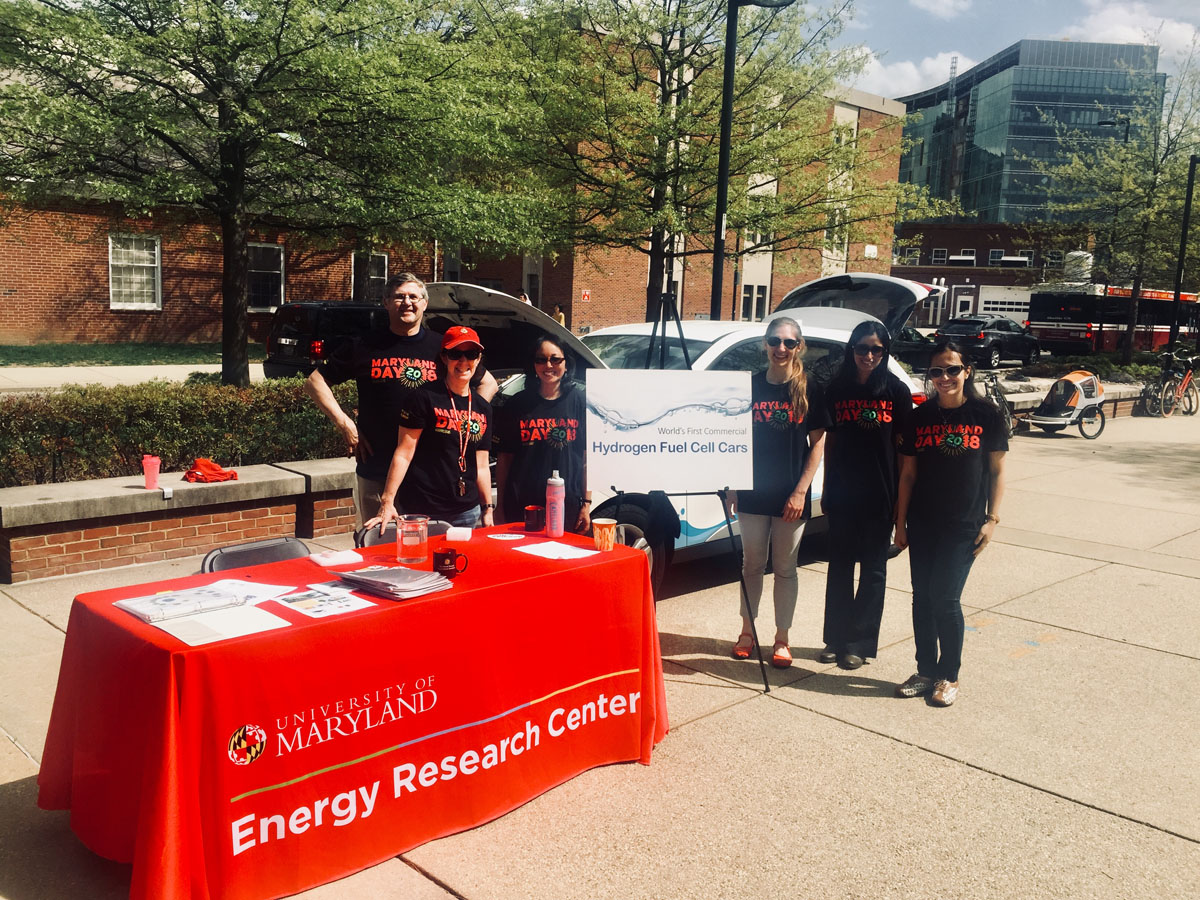 Each year the University of Maryland (UMD) welcomes thousands of visitors for one day to celebrate learning and discovery. The 20th anniversary of this event, on April 28, showcased scientific demonstrations, exhibitions and performances.
In addition to the many engineering exhibitions on display, MEI2 and the Department of Energy's (DOE) Fuel Cell Technologies office jointly showcased two of the world's first commercial hydrogen fuel cell cars on loan to DOE, and the innovative technology needed to power them. Early-stage research and development efforts supported by DOE have helped cut the cost of fuel cells by 60% and quadrupled their durability in the past decade.
The mission of the Maryland Energy Innovation Institute (MEI2) is to catalyze basic research into new technology by bringing together science, industry, government and economic leaders to develop these new energy technologies and facilitate the transfer of technology ideas into a reality thus stimulating economic growth across the state of Maryland. Thus, in a world of exponentially expanding population using increasing amounts of energy, the need for affordable and reliable energy that doesn't emit greenhouse gas to power the future is ever present.
Hydrogen is a clean, sustainable, versatile and energy efficient carrier. It can be produced from a variety of domestic sources and could have a huge impact on other economic applications including energy storage, electronics and even food processing. The hydrogen fuel cell cars on display drew large crowds eager to know if the cars are commercially available.
Vanessa Trejos, DOE Engineer, explained that the cars are currently only available for purchase or lease in California but other states, particularly in the Northeast, were interested as well. The cars can get over 360 miles per tank of hydrogen, a fuel economy of up to 66 miles per gallon of gasoline equivalent, can refuel in minutes, and emit no pollution.
Though not driving yet, the younger attendees to Maryland Day were just as interested in the fuel cell cars and so UMD Ph.D. students in Material Sciences and Engineering were on hand as well to demonstrate a simpler process of electrolysis and how hydrogen can be used as a clean energy source.
Published May 1, 2018