MEI2 Launches First Start-Up in Incubator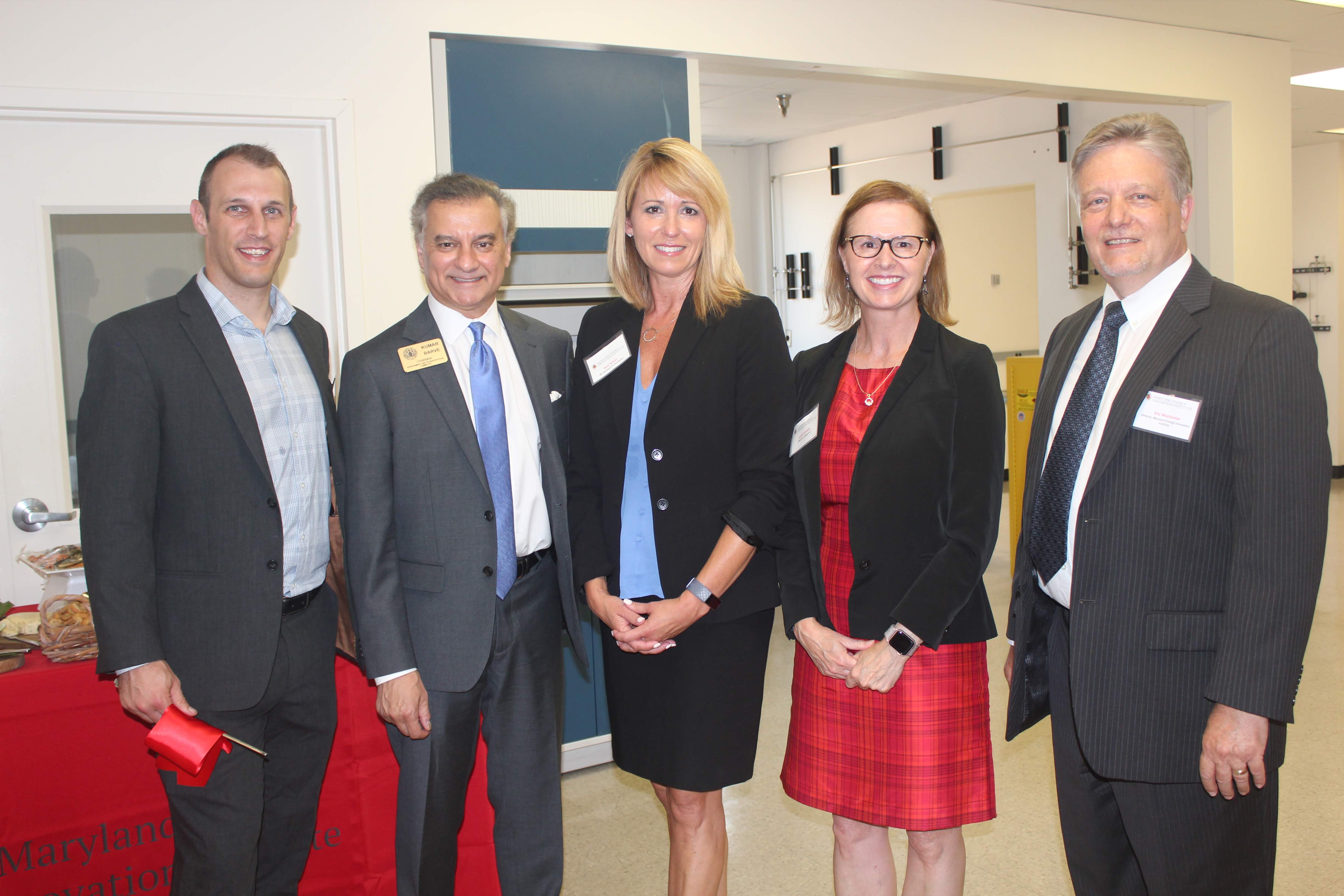 On Thursday, July 30, 2019 the Maryland Energy Innovation Institute (MEI2) officially launched its first start-up company, Ion Storage Systems (ISS), into incubator space at the University of Maryland (UMD) Technology Ventures Building.
Dr. Laurie Locascio, UMD Vice-President of Research, kicked off the event by noting that MEI2is catalyzing energy research and innovation while providing the technology push necessary for Maryland to generate jobs and positively impact the state economy. She further noted that ISS is a perfect example of MEI2's commitment to creating an energy business ecosystem as the company plans on hiring 20 employees this year and is focused on developing the most energy dense and safest batteries that can be deployed in any environment.
Maryland Secretary of Commerce, Kelly Schulz, then presented Dr. Eric Wachsman, CEO of ISS, and Dr. Greg Hitz, CTO of ISS, with the Secretary's Citation for "development of noncombustible, high-performance solid-state batteries in recognition of the broad application of these batteries … in appreciation for your commitment to doing business in Maryland; and with sincere best wishes for success…"
A reception was held following the ribbon cutting ceremony at the Ion Storage Systems incubator space. In attendance, in addition to VPR Locascio and Secretary Schulz, Maryland Delegate Kumar Barve, chair of the Environment and Transportation Committee, Mr. Tom Sadowski, the University System of Maryland's Vice-Chancellor for Economic Development, the MEI2Advisory Board, UMD faculty and others.
Published July 31, 2019