MSE Researcher Chengwei Wang Receives MRS Postdoctoral Award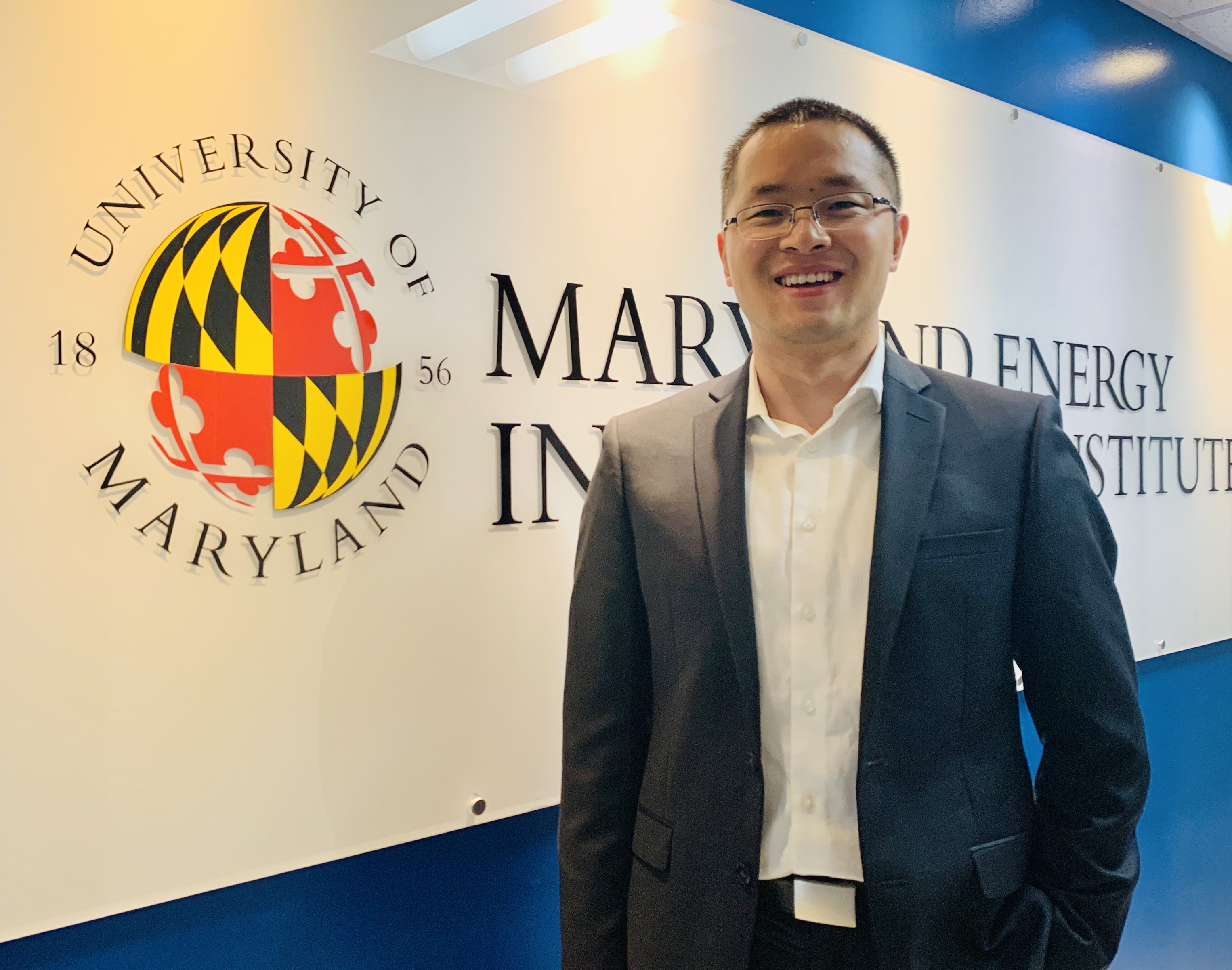 Chengwei Wang – an assistant research scientist in the University of Maryland (UMD) Department of Materials Science and Engineering (MSE) who recently joined MSE Professor Liangbing Hu's start-up company, HighT-Tech – received a 2020 Materials Research Society (MRS) Postdoctoral Award for "for developing a novel high temperature sintering technique for rapid screening and discovery of high performance ceramics for energy and other applications."
This ultrafast, high-temperature sintering method, which made the cover of Science earlier this year, offers both high heating and high cooling rates, an even temperature distribution, and sintering temperatures of up to 3,000 degrees Celsius – in less than 10 seconds.
"The ceramic materials were directly sandwiched by two Joule-heated carbon heaters," said Wang. "The heat from the carbon heaters rapidly transfers to the ceramic materials via radiation and conduction. This will significantly decrease the manufacturing time for ceramics materials, and more importantly, allow us to rapidly screen and discover new, high-performance ceramics and metals."
The MRS Postdoctoral Award recognizes scholars who excel in scientific research, leadership, advocacy, outreach, or teaching, during their postdoc assignment, and comes with a $2,000 honorarium and a trophy.
Wang will be recognized at an event later this year, coordinated with 2020 Virtual MRS Spring/Fall Meeting & Exhibit.
Published August 25, 2020