Professor Salamanca-Riba receives $2M in Advanced Manufacturing Award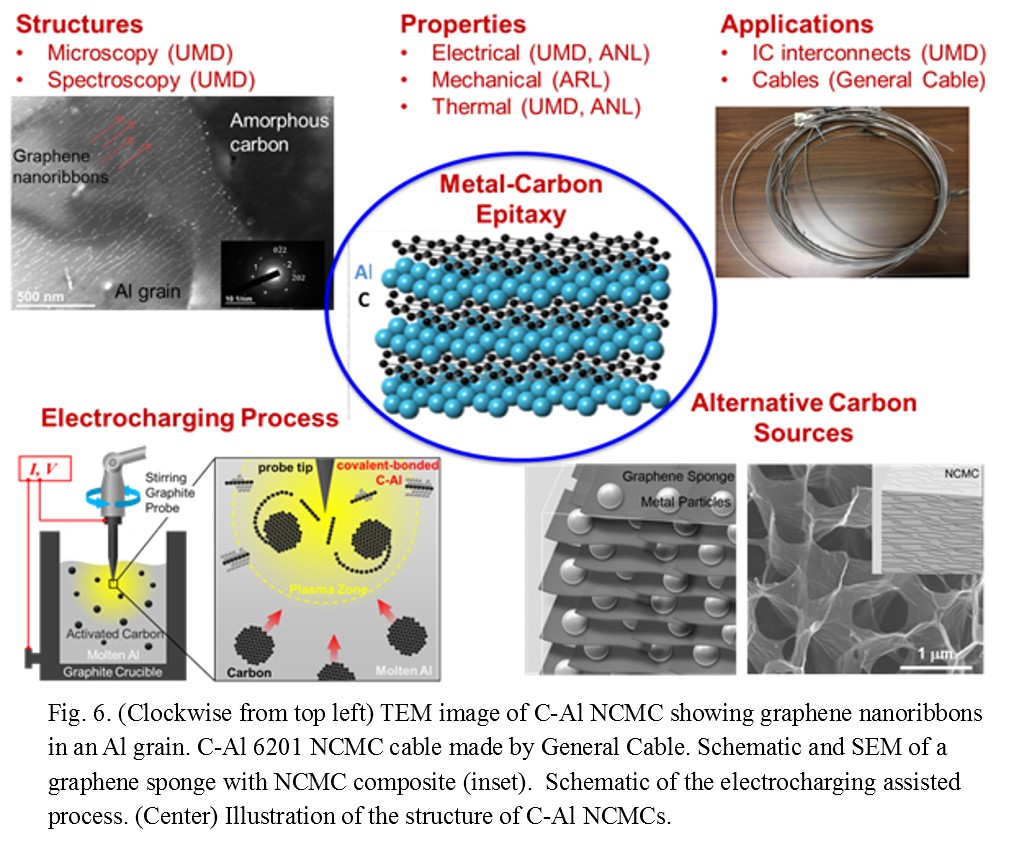 Dr. Lourdes Salamanca-Riba, Professor of Materials Science and Engineering and Maryland Energy Innovation Institute (MEI2), has received $2M in funding from the Department of Energy's (DOE) Advanced Manufacturing Office which focuses on advanced materials, advanced processes, and modeling and analysis tools for materials and manufacturing. The DOE program allows selected projects to perform early-stage research and development (R&D) of new, advanced manufacturing technologies as well as encouraging R&D contributions from new partners.
The research team, headed by Dr. Salamanca-Riba, includes Manfred Wuttig, Oded Rabin and Liangbing Hu, also Professors in the Department of Materials Sciences and Engineering at the A. James Clark School of Engineering. Their project aims to "improve the balance of electrical-mechanical-thermal properties in materials for electrical wiring, contributing to a future reduction in material usage and energy waste in the nation's transmission-line networks and in microchips. These new materials could be used to make conductors for power lines with higher strength and higher current carrying capacity and interconnects with longer lifetime in microelectronics."
Dr. Salamanca-Riba sees this technology as having significant impact on the wiring in airplanes, cars, and other forms of transportation. She says, " A reduction in the weight of the wires would have huge savings in fuel consumption both in airplanes and cars. Also, the materials to be developed under this grant could be alternative materials to allow for further reduction in the cross section of interconnects in the microelectronics industry (leading to an increase in current density) - a condition for miniaturization of devices at the present time."
The group will work closely with national laboratories and industry leaders to address scientific fundamentals, the scale-up and economic opportunities for the technology.
Published February 15, 2018