Radermacher recognized as UMD's most prolific inventor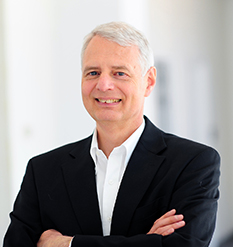 The Invention of the Year Award winners were announced at the university's Celebration of Innovation and Partnerships event on April 29. And was attended by more than 200 guests gathered at the University House on the College Park campus.
Also announced at the event was the winner of the Corporate Connector of the Year Award, which was received by mechanical engineering professor, and Center for Environmental Energy Engineering (CEEE) director, Reinhard Radermacher. The award is given each year to a university individual or program for partnerships established with the private sector in corporate research, philanthropy, and/or student support.
Radermacher is the University of Maryland's most prolific inventor - having submitted 118 invention disclosures since 1989. His technologies have secured 11 patents and eight exclusive licenses. He is also CEO of Optimized Thermal Systems, Inc., a University of Maryland start-up company that has licensed some of his previous inventions.
Similarly, CEEE regularly engages with a variety of corporate sponsors such as General Electric, Daikin, Emerson Climate Technologies, Samsung, Delphi, and many other large industrial companies.
His inventions have brought in more than $1 million total income including licensing royalties, patent reimbursement, and development income. He has raised $30 million overall in sponsored research, with $1.4 million in industry-sponsored research in 2014.
For the full story on featuring all the awards presented at the ceremony, visit UMD Right Now.
Published April 30, 2015