Technologies for Secure & Sustainable Energy: A "Transforming Energy" Lecture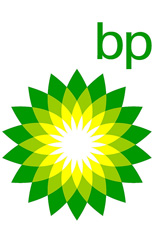 In the inaugural Fall 2007 presentation in the "Transforming Energy" Lecture Series, Dr. Steven Kroonin, Chief Scientist for BP, discussed the varied and significant forces shaping the world's energy future. Dr. Kroonin is responsible for BP's long-range plans in the energy sector, and was able to effectively discuss looming problems and solutions. He arranged the issues into five key drivers: demand, supply, security of supply, environmental impacts, and technology & policy. On the demand side, Kroonin stressed the fact that BP expects energy use in the transportation sector to grow quickest of all energy sectors, as rapid and convenient transportation is the first thing those in the developing world want as they become more prosperous. On the supply side, he expressed confidence that fossil-fuel based energy sources will be the norm for some time. Notably, while speaking often of the benefits of nuclear power, Dr. Kroonin pointed out that building more nuclear power plants will not lead to energy independence, as oil is needed for transportation, while nuclear is a strong source of electricity.
The topic of climate change was discussed at length; BP recognizes a plausible connection between increased atmospheric concentrations of carbon dioxide and a global temperature rise. Precautionary action is well-warranted, and Dr. Kroonin asserted that price and policy were the two surest ways to induce conservation. He stated that in the energy challenge, while there are no silver bullets, some solutions are "higher caliber" than others, such as nuclear, biofuels, clean carbon, and perhaps wind. Solar photovoltaics were largely dismissed as too expensive. A price on carbon of between $20 and $40 per ton will give sufficient incentive for adoption of cleaner technologies, but these changes will primarily happen in the power sector. Such a price would incur an added cost of approximately $0.35/gallon on gasoline, an insufficient incentive to warrant the large scale changes necessary to lower the carbon dioxide produced by transportation fuels.
The lecture concluded with an active question and answer session, in which Dr. Kroonin stated that while nuclear fuel is a promising potential solution going forward, BP does not see itself entering that market. The audience showed strong interest in global variations of energy supply and demand, and asked multiple questions concerning the discrepancies from nation to nation.
The complete lecture is available as a webcast from the Department of Mechanical Engineering at the follow location: http://www.enme.umd.edu/webcasts/energy/20071009.html
Published October 30, 2007