UMD Engineers Answer Questions about Record-Breaking Harvey, Flooding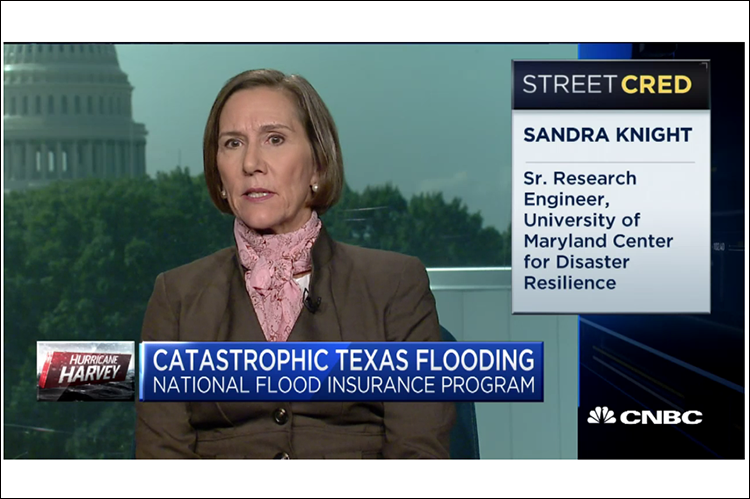 Hurricane Harvey unloaded more than 50 inches of rain in parts of Texas, the greatest amount ever recorded in the lower 48 states from a single storm.
National and local news outlets turned to University of Maryland engineers for their disaster expertise to include in the narrative of this most extreme rain event in U.S. history. Senior Research Engineer Sandra Knight and Research Professor Gerald Galloway, both of the Clark School's Department of Civil and Environmental Engineering and Center for Disaster Resilience, were interviewed by The New York Times, The Washington Post, and others.
Read and watch more by exploring the links below.
Media interested in contacting Dr. Knight and/or Dr. Galloway are encouraged to email Melissa L. Andreychek, Assistant Director of Communications, here.
Published August 31, 2017