U.S. battery makers hustle to develop EV 'game-changer'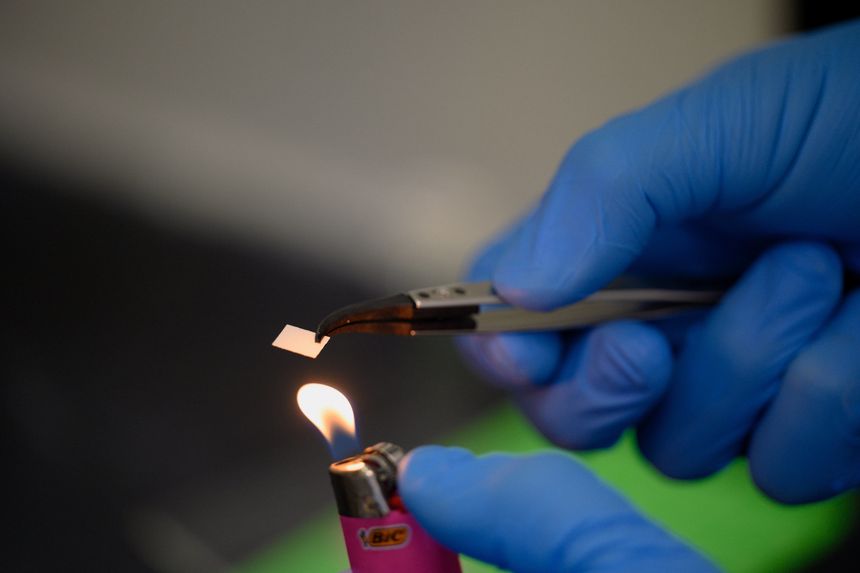 Reprinted from ClimateWire by John Fialka
CLIMATEWIRE | Two U.S.-based companies received initial funding this month to develop prototype electric vehicle batteries that they predict will be safer, cheaper and more efficient than the lithium-ion batteries used today.
Alsym Energy aims to build an EV option that is safer than lithium-ion and relies on more plentiful metals, while Ion Storage Systems has designed a solid-state battery in which the lithium used will be non-flammable.
The announcements come as the price of lithium rises — more than doubling in 2021 — and as the Department of Energy makes plans to invest almost $3 billion from the bipartisan infrastructure law in advanced battery projects.
Alsym Energy, based in Boston, raised $32 million from private investors to build its battery, which CEO Mukesh Chatter hopes will eventually help decrease the cost of EVs. His aim, he said, is to unlock the larger global market necessary "to cut back the carbon emissions enough to make a difference."
Eric Wachsman, the executive chairman and founder of Ion Storage Systems, said his goal is to create not only a cheaper battery for EVs, but also one with twice the range of current lithium-ion options. His Beltsville, Md., company raised $30 million from a group of private investors formed by Toyota.
Toyota Ventures, which is based in San Francisco, contributed $5 million through its "Climate Fund," which is aimed at "innovative solutions for carbon neutrality." In making the award, Climate Fund Partner Lisa Coca said that solid-state batteries, which avoid a liquid electrolyte, "have a game-changing role to play" in the global growth of EVs.
"ION has unlocked the power of solid-state batteries through a novel bi-layer cell design composed of two solid-state layers," Coca wrote in a post on Medium.
Alsym, meanwhile, has a partnership with an automaker in India, which will help it market cheaper EVs, according to Chatter.
Mass production plans for 2025
Chatter grew up in India and came to the United States to attend Rensselaer Polytechnic Institute in Troy, N.Y. In 1996, he formed a company called Nexabit Networks, designing a very fast network switching and routing system for supercomputers.
Lucent Technologies bought the company for $900 million in 1999, earning Chatter a place on Fortune magazine's "America's Forty Richest Under Forty." Influenced by his wife, Priti, Chatter decided to use his wealth to reduce the price of electric cars. The key to that, in his opinion: designing a cheaper, safer battery.
Chatter found an adviser in Nitin Nohria, a former dean of Harvard Business School who is now the chair of Alsym Energy's board of business advisers. The plan that emerged was to develop prototypes of the battery in the United States, then attract a sponsor in India, where new cars average only $10,000, Chatter explained.
"If we could make [the battery] affordable in India, you can make it anywhere else," became Alsym's approach, Chatter said. The company plans to build a U.S. plant to make prototypes next year and then spread to larger battery plants, focusing first on India, starting in 2025.
The battery's design resembles a conventional lead-acid battery, using what Chatter said is a "mostly water" electrolyte, a cathode made of readily available magnesium, and an anode made from an undisclosed metal oxide. Chatter declined to get more specific because of pending patents.
"All of these materials are relatively available globally, not constrained by any particular country," he said.
Ion's development plans are somewhat similar. Wachsman, who is also director of the Maryland Energy Innovation Institute and a professor at the University of Maryland, said the company also hopes to have prototypes available next year and to mass-produce the batteries in 2026.
Ion started small, making lightweight, portable batteries for the U.S. military because soldiers use a lot of electronic gear. Its materials, which don't include scarce nickel and cadmium, are arranged in solid layers using a porous ceramic electrolyte that keeps the lithium from becoming flammable or producing dendrites, or growths that can cause short circuits.
The batteries will weigh less than half as much as conventional EV lithium batteries. Once Ion officials are happy with the prototypes, the company will make further adaptations, producing larger batteries for utilities to store renewable energy.
While Toyota has been working on its own version of safer, cheaper batteries for EVs, it sees Ion's efforts in the United States as helpful for the growing global battery market.
As its venture capital firm, Toyota Ventures, has put it: "We look for innovators who have the courage, humility and tenacity to tackle important challenges we have yet to solve."
Published June 28, 2022