Kowal Named 2012 MCEC Clean Energy Champion of the Year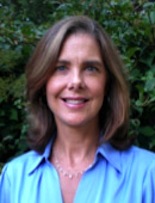 University of Maryland Energy Manager Joan Kowal was named Clean Energy Champion of the Year at the 2012 Maryland Clean Energy Summit. The announcement was made during the awards luncheon on September 18, 2012.
The Clean Energy Champion, one of several categories of awards from the Maryland Clean Energy Center (MCEC), is presented to an individual who has clearly demonstrated vision and proactive leadership to advance clean energy gneration and adoption of energy efficiency practices, encouraged the success of the industry sector, and heightened or improved consumer awareness in support of the clean energy economy.
Kowal is the principal architect of the State of Maryland's Generating Clean Horizons initiative designed to stimulate large-scale, commercial renewable energy projects to provide electricity to the State of Maryland. Through this initiative, the University System of Maryland and the Maryland Department of General Services approved the award of four long-term power purchase agreements for renewable energy.
The three 20-year term PPAs executed further to the Generating Clean Horizons initiative are expected to produce 16 percent of the electric needs of the institutions and state agencies, placing a portfolio of renewable power on the grid before 2014, stimulating the creation of new jobs, and furthering the State's commitment to reduce its carbon footprint 25 percent by 2020.*
Kowal also worked to negotiate and finalize University of Maryland Eastern Shore's 2009 contract with SunEdison to finance, build, operate and maintain a 2.1 megawatt photovoltaic solar farm on the University's land. She serves on the Strategic Energy Investment Fund Advisory Council and is widely respected throughout the state for her expertise. Kowal has been passionate and proactive in her efforts to advance clean energy generation and the adoption of energy efficiency practices not only by the University System of Maryland and its institutions, but by the State of Maryland as a whole.
*Contracts have been entered into with Pinnacle Wind, LLC for a 55.2 MW on-shore wind energy project, Constellation Solar Horizons, LLC for the development of a 13.5 MW/AC solar photovoltaic power installation, and Roth Rock North Wind Farm, LLC for a 50 MW on-shore wind energy project. UMES' solar farm is expected to produce more than 64 million kilowatt hours of electricity over the 20-year term of the contract, providing UMES with predictably priced solar-generated energy.
Published September 21, 2012