Wachsman Pioneers Transformational Energy Technology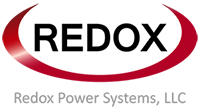 Eric Wachsman, director of the University of Maryland Energy Research Center, has a lofty goal in mind for his start-up company, Redox Power Systems, LLC: Produce and market a viable energy technology that can help reduce the world's long-term dependency on fossil fuels.
"The rate at which we are consuming fossil fuels has a significant impact on our environment," says Wachsman, the William L. Crentz Centennial Chair in Energy, who holds appointments in material science and engineering and chemical and biomolecular engineering. "Fossil fuels produce pollutants that contribute to greater weather variations, causing more extreme storms and disrupting power grids and access to electricity. It is all interrelated."
"We are developing a transformational technology that can address every energy sector from transportation to stationary power plants to private residences," says Wachsman. The new power generation technology is based on solid oxide fuel cells (SOFCs), which are fuelflexible and capable of converting any kind of fuel into electricity—not just hydrogen. "They can operate on both conventional fuels and future alternative fuels," explains Wachsman.
"Through their development, we can attain improved fuel economy, greater gas mileage, and reduced emissions with less impact on the environment."
In the next two decades, the International Energy Agency predicts that global electricity usage will triple from its 1990 base. With no other energy technology demonstrating the versatility of SOFCs, Wachsman believes they can play a major role in deploying renewable power generation into today's energy grid.
Earlier this semester, the technology earned Wachsman and colleague Bryan Blackburn a $7,500 prize at the University of Maryland $75K Business Plan Competition along with a Warren Citrin Social Impact Award. The award moved development of the technology forward in two ways: It gave Wachsman an opportunity to meet Citrin, an advocate for sustainable engineering solutions, who now serves as chief executive officer for the start-up, and it helped Redox gain entry into the university's Technology Advancement Program (TAP).
TAP is providing the facility to maufacture the prototype and take the company to the next stage. Wachsman's greatest technical challenge is reducing the high operating temperatures of SOFCs. Wachsman and research colleagues published an article last year in Science describing SOFCs that operate at temperatures as low as 350 degrees Centigrade with a new design that features high-conductivity electrolytes and a specially nanostructured electrode.
"When cells operate at such high temperatures, there are strong restrictions on the materials you can use. Below 600 degrees, you can use conventional materials, which improves both cost efficiencies and durability," explains Wachsman, who sees SOFCs as the future of power systems for distributed generation and transportation.
"Distributed generation brings power closer to consumers with less disruption if power lines are down. In the future, you could have power generation within your own home, independent of the power grid."
For more information, visit www.redoxpowersystems.com.
Published October 10, 2012