Wachsman Elected Fellow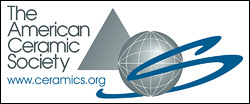 University of Maryland Energy Research Center
director Eric Wachsman (joint,
Department of Materials Science and Engineering
and
Department of Chemical and Biomolecular Engineering
) has been elevated to the rank of Society Fellow of The American Ceramic Society (ACerS). He was formally honored at the society's
114th Annual Meeting
, held in October 2012 in Pittsburgh, Penn.
Society fellowship recognizes individuals
"by reason of outstanding contributions to the ceramic arts or sciences; through broad and productive scholarship in ceramic science and technology, by conspicuous achievement in ceramic industry or by outstanding service to the Society."
Wachsman, the William L. Crentz Centennial Chair in Energy Research, is an expert on solid oxide fuel cells (SOFCs), gas separation membranes, solid-state gas sensors, electrocatalytic conversion of CH4, and post-combustion reduction of NOx using advanced ion conducting materials. He is frequently tapped to present and advise on economic and technical issues affecting energy research for organizations such as the U.S. Department of Energy, the National Academies, and the U.S. Congress. Most recently, Maryland governor Martin O'Malley appointed him to the Board of Directors of the Maryland Clean Energy Center and invited him to participate in a series of roundtable discussions on improving Maryland's electricity distribution system.
Wachsman has published over 200 papers—including appearances in Science and Energy and Environmental Science—holds multiple patents, serves as the Editor-in-Chief of Ionics, and editor of Energy Systems. He is a Fellow of the Electrochemical Society, which recently honored him with an Outstanding Achievement Award. Wachsman is also the co-founder of Redox Power Systems, LLC, a startup company seeking to produce and market the low temperature solid oxide fuel cells designed by his research group.
Published October 19, 2012